Segmented pre-heater with pre-burner
---
This test is a repeat of the December test (linked here) to verify the segmented-preburning-preheater success was not a fluke.
Stats:
5 port UC injector.
36" length x 3" diameter N2O tank with dip tube installed.
18" length x 2.875" OD x 2.323" ID PVC grain.
Graphite nozzle, 1.00" throat, 15 degree egress, 60 degree ingress.
Tank pressure actively regulated to 400 PSI.

Result: 7 Second burn, M-850

---
Ignitor and Pre-heater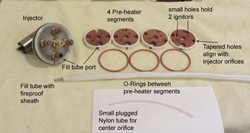 Results and Video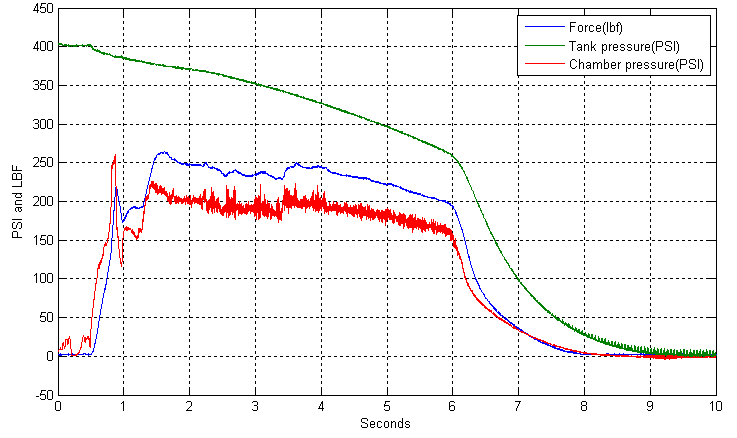 According to thrust_curve_tool this is an
M-850
7 second burn
6,000 N-sec
---
Comment
Looks good. The motor came up to pressure quickly and cleanly. The difference in performance from December is the use of a dip tube in the previous test to conserve Nitrous. No dip tube was used this time.
Time to fly!
[UP]